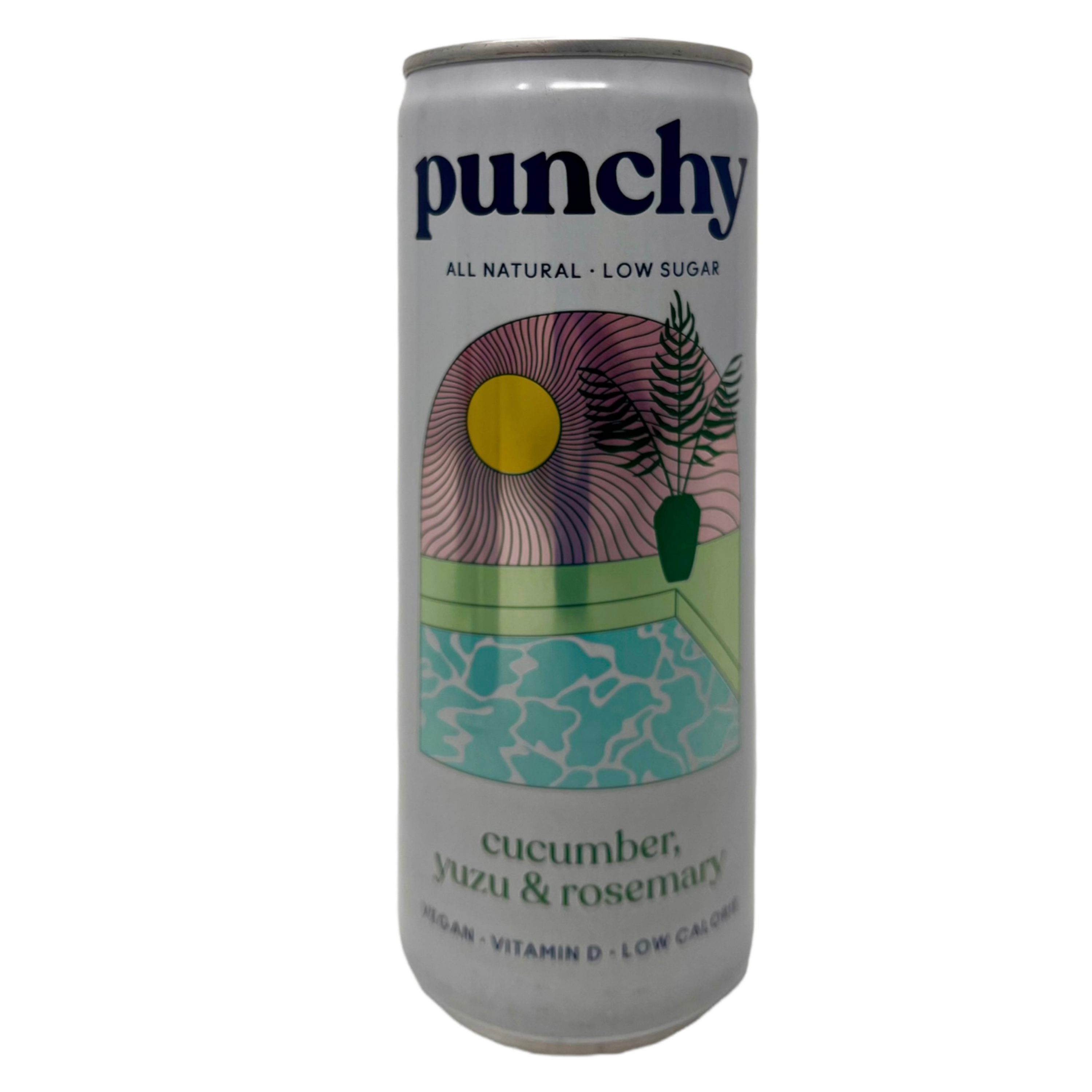 Punchy, First Dip: Cucumber, Yuzu & Rosemary
DESCRIPTION
Zingy yuzu with refreshing cucumber & a hint of rosemary. A drink born of sun-kissed days, leisurely lounging & that refreshing first dip of the day.
All natural, low sugar, low calorie, vegan, gluten free, 250ml.
A lead of fresh cucumber, followed by a big hit of citrus from the yuzu, rounded off with green notes from the rosemary. Super refreshing.
Punchy, First Dip: Cucumber, Yuzu & Rosemary