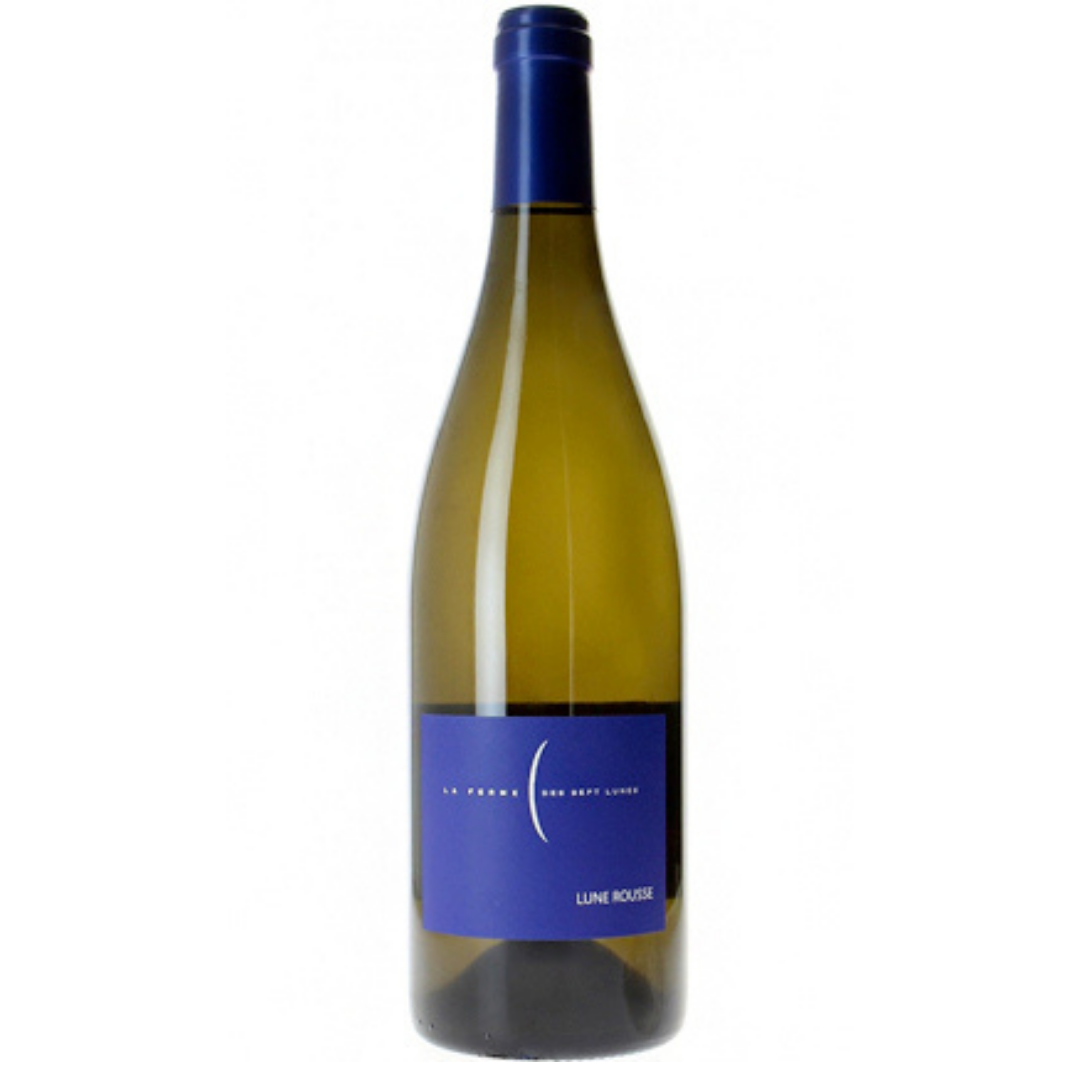 La Ferme Des Sept Lunes, Lune Rousse
DESCRIPTION
Touches of white fruit and apricot as well as floral notes on the nose, evolving towards a fluid mouth and is slightly saline.
A wine of great finesse, with a fine texture, this is a seriously special Roussanne!
Grapes: Roussanne
Place: St Joseph, Bogy, France
ABV: 12%
Colour: White
Vintage: 2019
PRODUCER PROFILE 
Le Ferme des Sept Lunes is a 10-hectare farm perched in one of the highest areas of St Joseph. Visiting involves a tortuous 350m road-climb from the valley floor. The hair-pins are not for the faint-hearted.
The latest of three generations on the same farm, Jean converted to organic and biodynamic agriculture in 1997 and only uses sulphur in his wines when it's absolutely unavoidable. The vineyards in the upper part of St.Joseph have a south-eastern exposure, the altitude bringing freshness to the wines. The climate has been tending to Mediterranean in recent year, with wind coming from the north.
La Ferme Des Sept Lunes, Lune Rousse