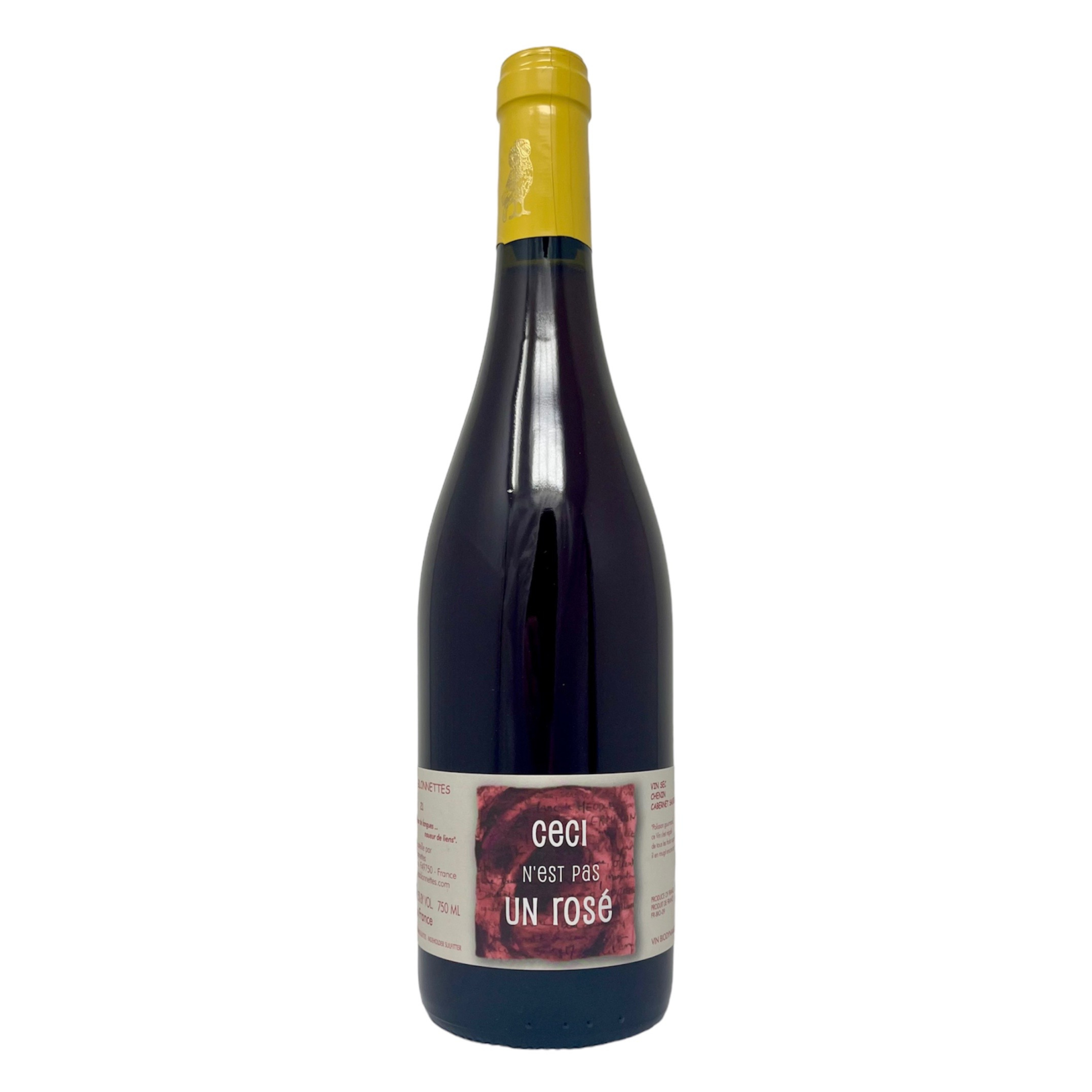 Les Sablonnettes, Ceci n'est pas un Rosé
DESCRIPTION
Creamy and supppperrr juicy. Basically cherry juice. High acid + herbal.
Grapes: Cabernet Sauvignon & Chenin Blanc
Place: Loire, France
ABV: 
Colour: Rosé
Vintage: 2021
PRODUCER PROFILE
Christine and Joel Menard have been installed in the Coteau de Layon for a couple of decades – very early converts to organics (and since biodynamics) and today sitting on soil of which they're justifiably proud. Today, their son Jeremy oversees the estate. His wines continue in the parental vein as purist, living bottlings that year on year, hold our tastebuds captive. The Menards have planted Cabernet Franc, Grolleau, Gamay and Chenin Blanc on schist soils cross parcels that are spread from Coteaux de Layon into Anjou. Their primary love though, and arguably the domaine's finest expression, is their Chenin, which they vinify as limpid, seductive blancs liquoreux which see – unusually in the region – no chaptalisation and where residual sugars entirely derive from the grape. No doping, no beet sugars. The key though, is not just sweetness – it's also a rare acidity; and, across the vintages we've committed to memory aromas of confit citrus, maple, quince and pear.
Les Sablonnettes, Ceci n'est pas un Rosé