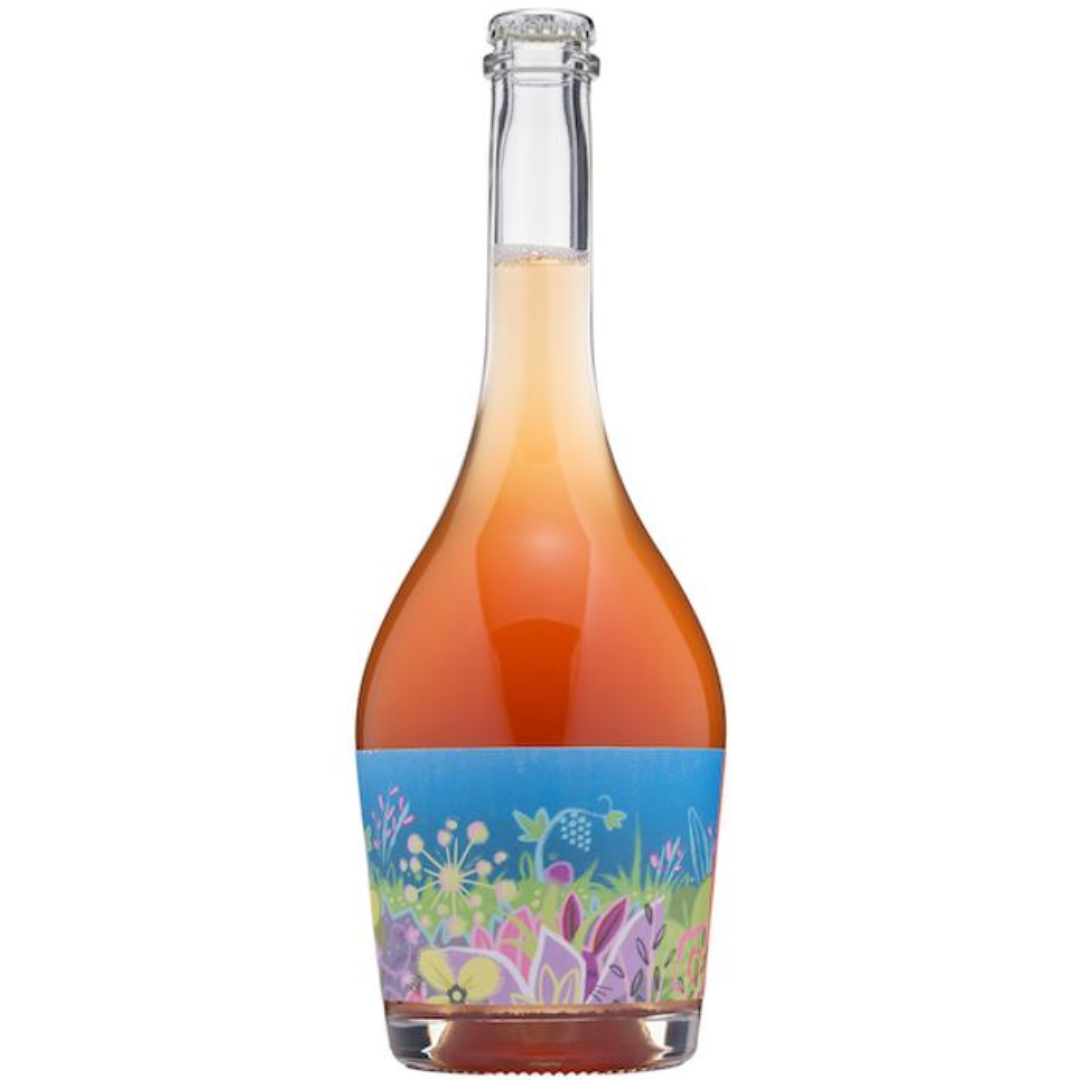 Lost in a Field, Frolic Pet Nat
DESCRIPTION
Explosive aromas of tangerine party jelly - it smells fun! The palate is a riot of satsuma and citrus flavours, there's crabapple and rhubarb with a refreshing tang of kumquat and a juicy, pulpy, ripe mango texture, like drinking Opal Fruits washed down with Fanta. This is summer in a glass!
Grapes: Madeleine Angevine 75%, Reichensteiner 8%, Schönburger 2%, Triomphe d'Alsace 4%, Cabernet Noir 4%, Rondo 2% & 15 other heritage varieties 5% 
Place: England & Wales
ABV: 10%
Colour:  Rosé Sparkling
Vintage: 2022
PRODUCER PROFILE
Lost in a Field is on a mission to rescue the fast disappearing heritage grape varieties planted in the UK in the last century and to craft them into delicious, low intervention pét-nat using traditional winemaking methods. Established by Tim Wildman MW in 2021 helped by Darcy Gander (vineyard) and Daniel Ham (winery).  
This is our Great British old vine story, seen through the technicolour prism of the German hybrid and cross heritage grape varieties planted in the 1960s, 70s and 80s by eccentric amateurs.
Back then the nascent British wine industry was based on a Burgundian model, of small plots established by grower-maker vignerons working out of garden sheds and garages, a stark contrast to the modern era of corporate brands and business models. 
​
Along the way we're helping to rescue abandoned and neglected old vine plots through the Lost Vineyard Preservation Society. This is our grassroots movement, bringing together local communities and the UK wine trade through volunteer programs, crowdsourced funding and collaborations with like-minded businesses through events such as Lost Under the Stars camping weekends and Harvest Tea Parties.
Lost in a Field, Frolic Pet Nat