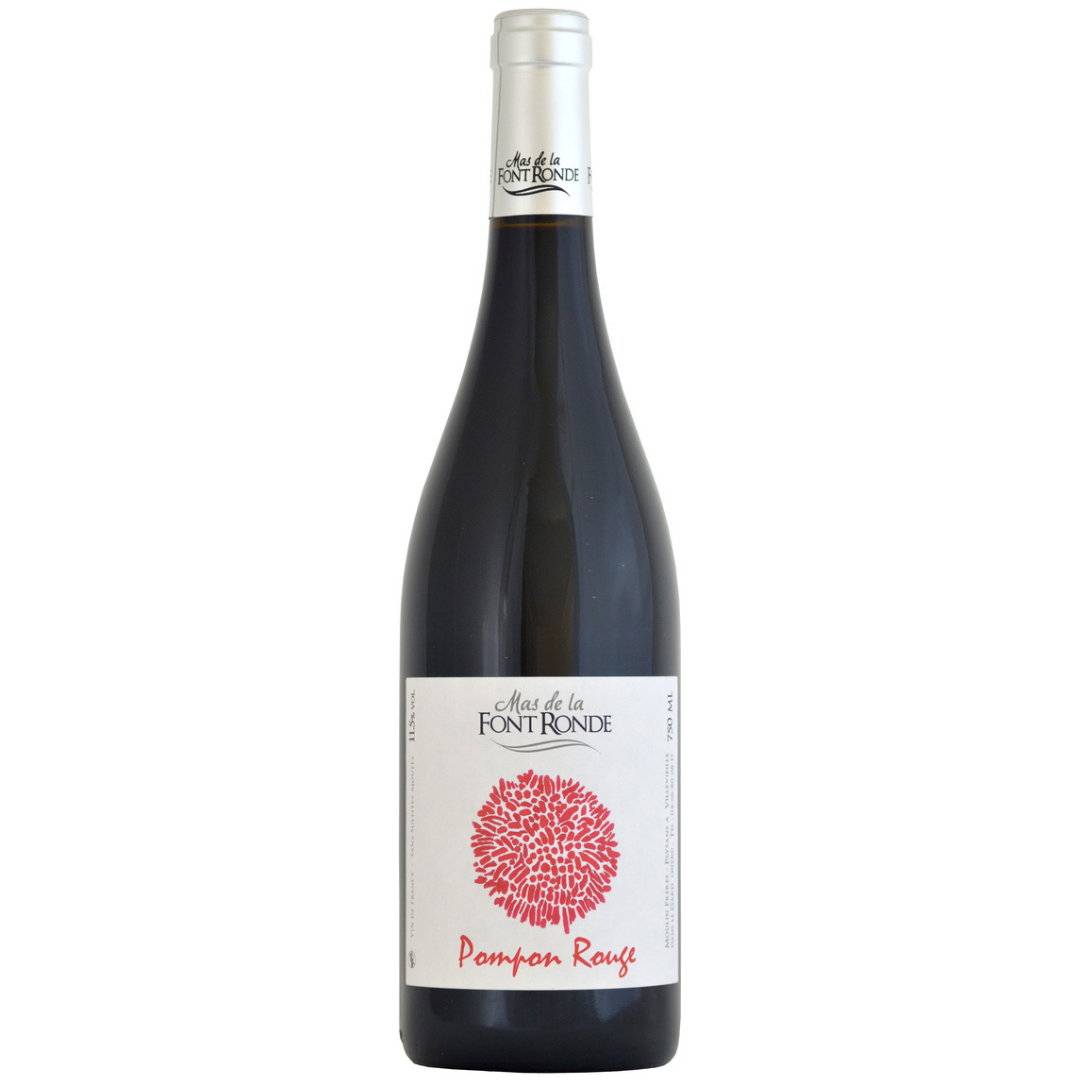 Mas de La Font Ronde, Pom Pom Rouge
DESCRIPTION
Red berries with an earthy finish. Good acidity and mild tannins. A real all rounder.
Grapes: Aramon, Alicante, Cinsault
Place: Villevieille, Languedoc, France
ABV: 11.5%
Colour: Red
Vintage: 2019
PRODUCER PROFILE
A farming family for 10 generations (over 300 years in the village of Villevieille), the Freres Moulin purchased their farm 20 years ago, converting to organic agriculture 15 years ago.
Part of their production goes to the local co-op (international varieties), and they keep and vinify the local varieties.
Their farm is an 80-hectare mixed site, where horses are used for plowing (they find it quicker than using a tractor). They also grow wheat, potatoes and chickpeas, and have the most impressive composting set-up we've seen. 
The climate is Mediterranean, with cooling influences from the Cevennes mountains and the sea.
Mas de La Font Ronde, Pom Pom Rouge