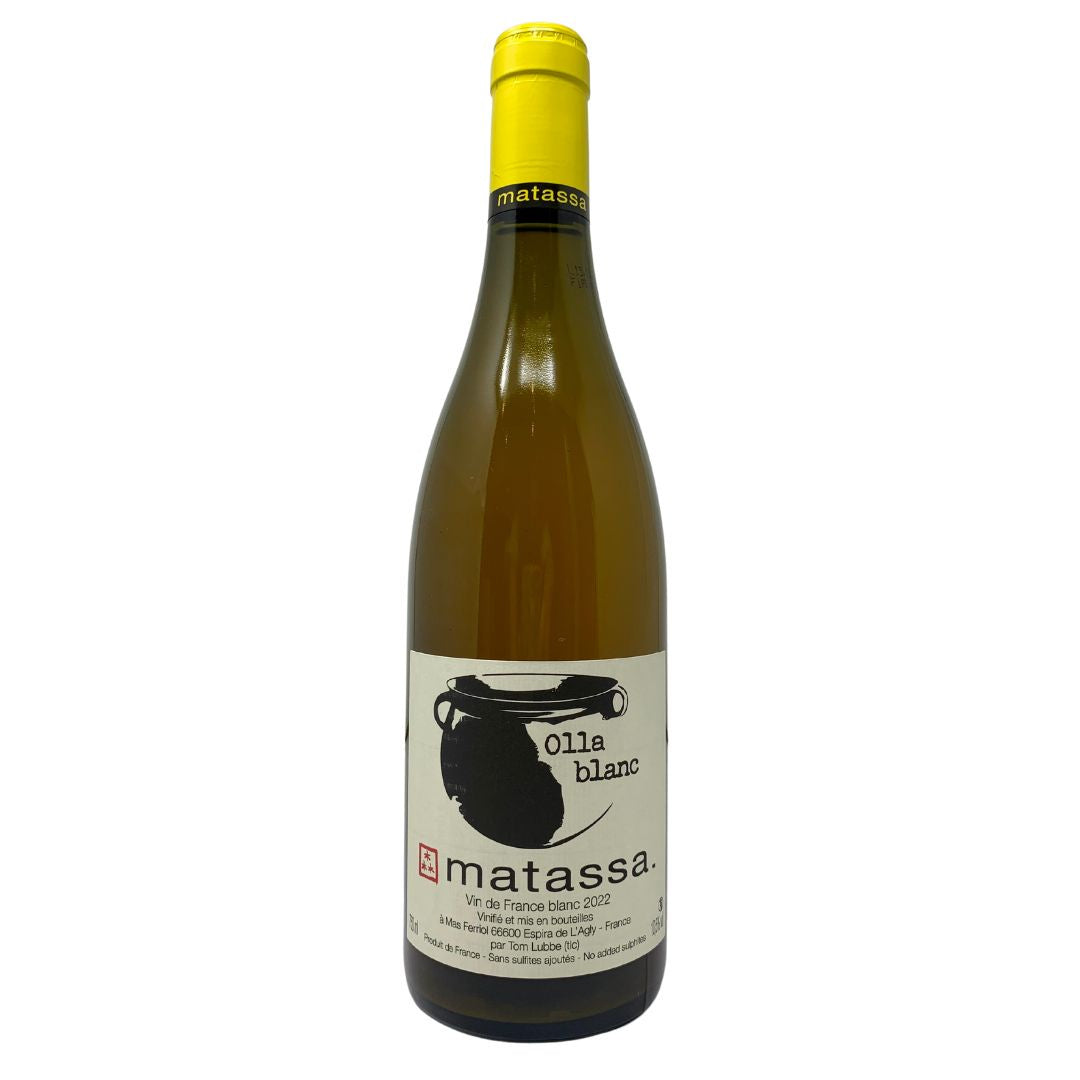 DESCRIPTION
Fresh and juicy, citrusy, and drinks like an aromatic rainbow, the perfect introduction to the orange wine world of Matassa.
Grapes: Macabeo, Muscat
Place: Languedoc-Roussillon, France
ABV: 11%
Colour: Orange
Vintage: 2022
PRODUCER PROFILE
Tom Lubbe is a New Zealander who spent his childhood in South Africa and later trained as a winegrower in France with Gerard Gauby. During this three-year period, he met the daughter of his mentor, Nathalie Gauby, and that was the beginning of a romantic and professional relationship. Together they set up Domaine Matassa in 2002 in the village of Vivier (Languedoc-Roussillon), a 15-hectare estate making unusual wines with no oenological additives.
Matassa Coume de l'Olla Blanc is made from recovered vineyards lying on a hillside at 500-600m above sea level. These vines are planted on calcareous clay soil with a high iron content. They are cultivated using organic agriculture with organic treatments and the harvest is manual.
In the winery, the Matassa Coume de l'Olla Blanc grapes macerate whole and without destemming and then they are gently pressed. The resulting must ferments spontaneously with native yeasts in stainless steel tanks. The wine then ages on lees for 8 months in 2,000-litre concrete tanks. Finally it is bottled without filtering or adding sulphites.