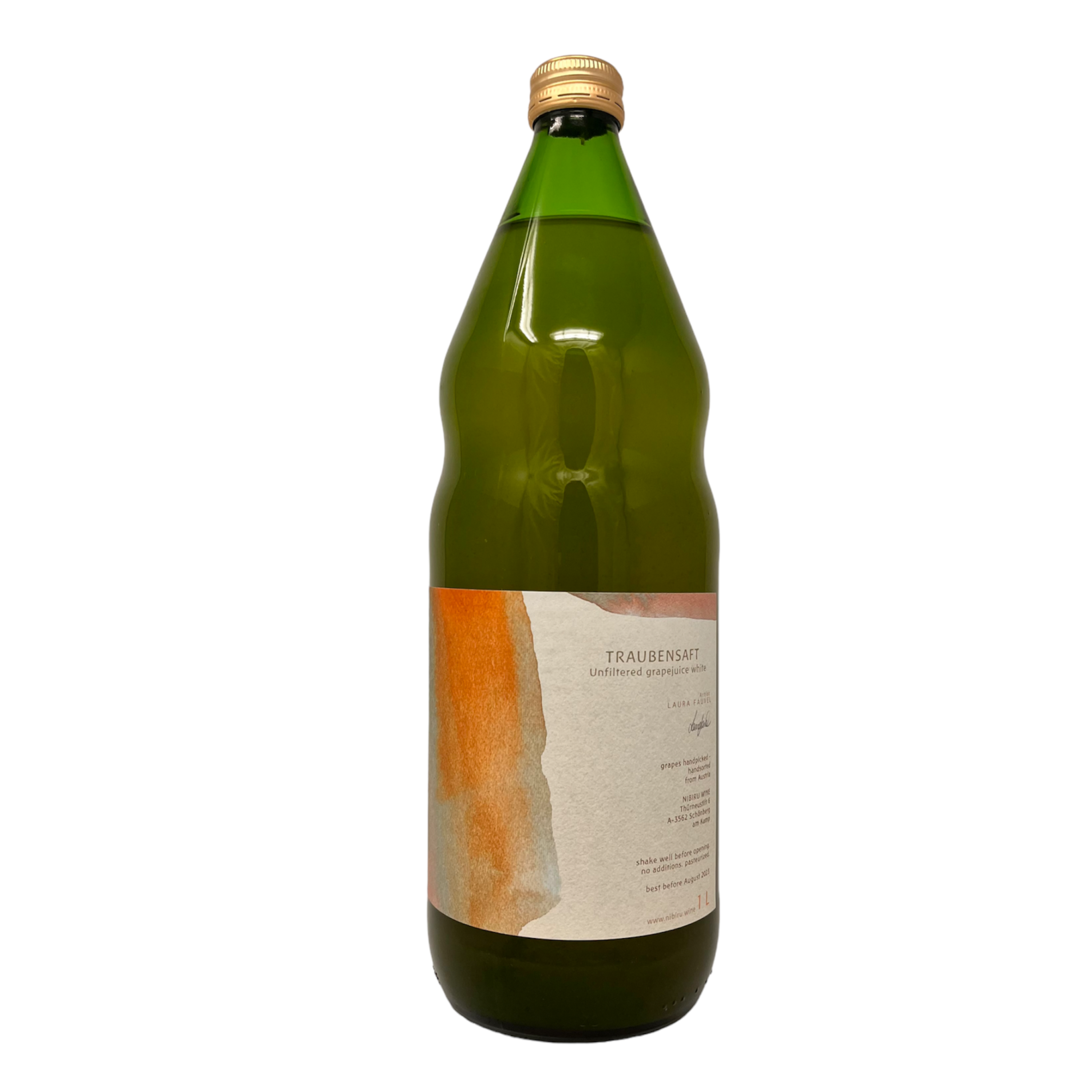 Nibiru, Traubensaft White
DESCRIPTION
Non alcoholic natural grape juice. Same taste, 0 fear the next day. Shake before opening.
Grapes: Muller Thurgau
Place: Kamptal, Austria
ABV: 0.0%
Colour: White
Vintage: 2021
PRODUCER PROFILE
Josef Schenter and Julia Nather present their collaborative wines under the name Nibiru. They show the beginning of their cooperative work with their vintage from 2015. 
Nibiru is according to sumerian writing the name of a planet that wonders trough our solar system only every 3.600 years. It is the only planet that wonders the other way around the sun opposing to the rest of our planets. It is a name that appealed to them right away, because it reflects their philosophy and the style of their wines. 
One principle of Josef and Julia is honesty. All their wines are treated with spontaneous fermentation, without finings nor supplements. Also the usage of sulphur is reduced to the minimum. The wines are mostly binned in old oak barrels until they are bottled unfiltered and sealed with a natural cork. 
Nibiru, Traubensaft White