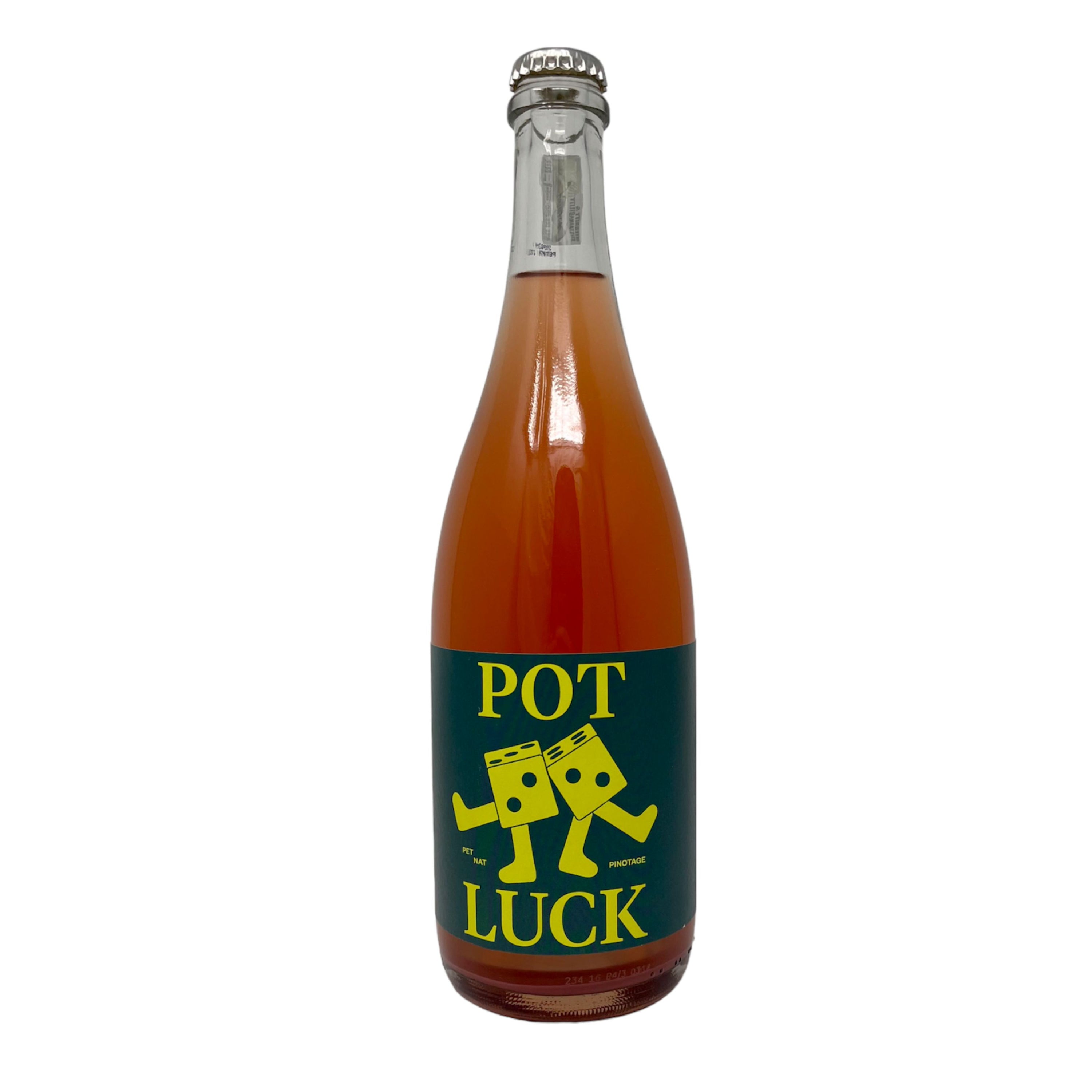 New Theory, Pot-Luck Pet Nat
DESCRIPTION
Ripe red fruits and saline notes, balanced perfectly with the bubbles.
Grapes: Pinotage
Place: Swartland, South Africa.
ABV: 11.5%
Colour: Sparkling Rose
Vintage: 2022
PRODUCER PROFILE
Nouveau Wines have rebranded to New Theory! It's their mission to fill your glass with something new.
They pick the best fruit possible and work with winemakers in South Africa to bring to life fresh expressions of low–intervention wine. 
For them it's about craft – that's why all their wines are small-batch, so they can continue to experiment and make interesting juice.
Working directly with farmers is important to them. They've designed a fully transparent process from vine to bottle, this means they know exactly what you are putting in your glass.
Let them show you wine–new. Welcome to a new sip.
New Theory, Pot-Luck Pet Nat