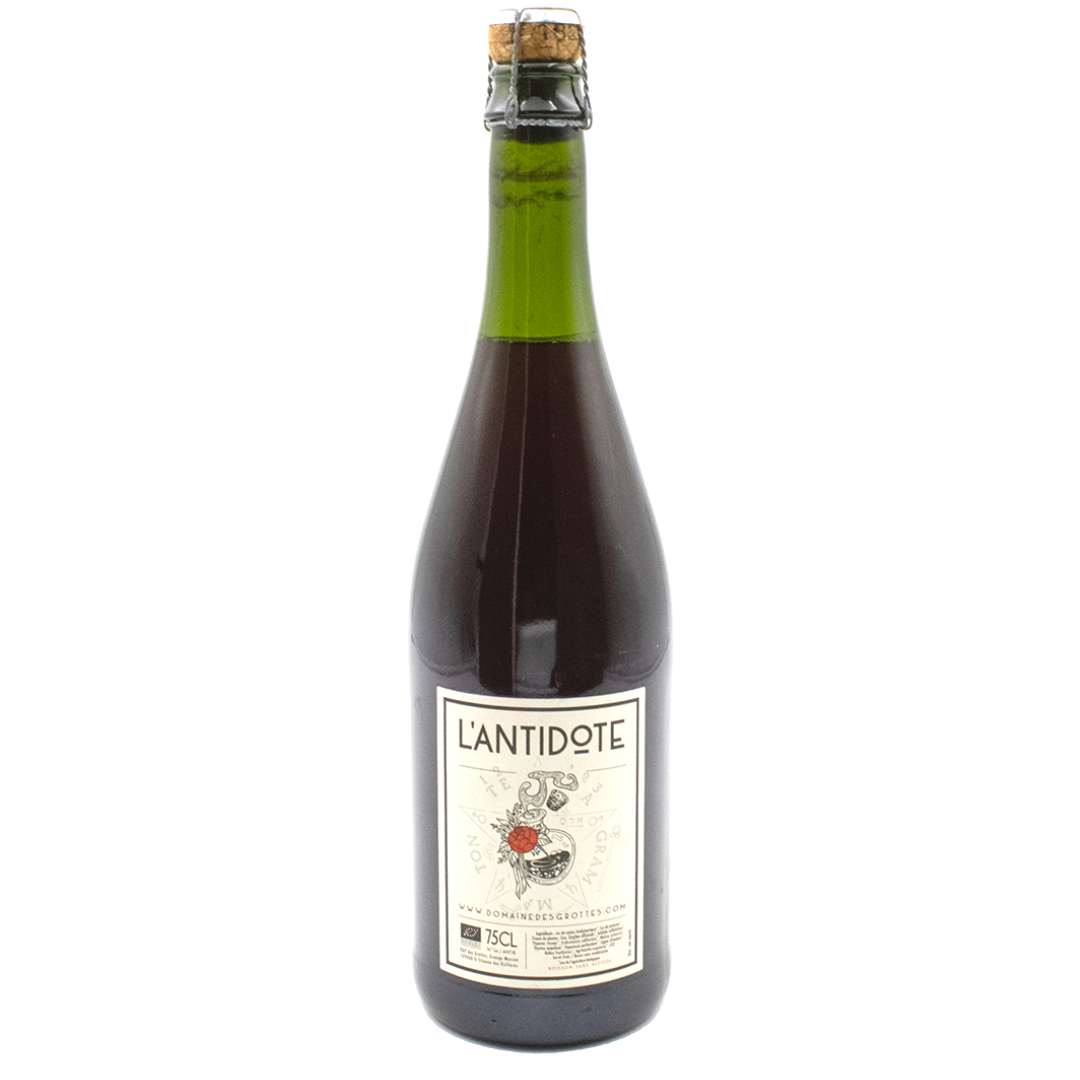 Romain Des Grottes, L'Antidote
DESCRIPTION
This is a delicious soft drink is made from Gamay juice and 15 botanicals from the vineyard, which are steeped at different temperatures before blending with the juice, apple and some ginger. The original idea was to have the profile of his delicious 6% Petillant Petit Coin De Paradis, but this time with zero alcohol.
Grapes: Gamay Juice & 15 botanicals
Place:  Beaujolais, France
ABV: 0%
Colour: Red Sparkling
Vintage: 2020
PRODUCER PROFILE
Romain Des Grottes is not a typical Beaujolais producer, he has forged his own path from the start, not being particularly connected to the movement. But he has ended up making wines in the most natural way possible with a style unique to him.. He is certainly not tied to any definition of terroir. His still wines are generally all bottled as primeurs, picked early to keep good acidity, but actually age very well In recent years his delicious soft drink has become the flagship of his production. We love everything he does.
Romain Des Grottes, L'Antidote