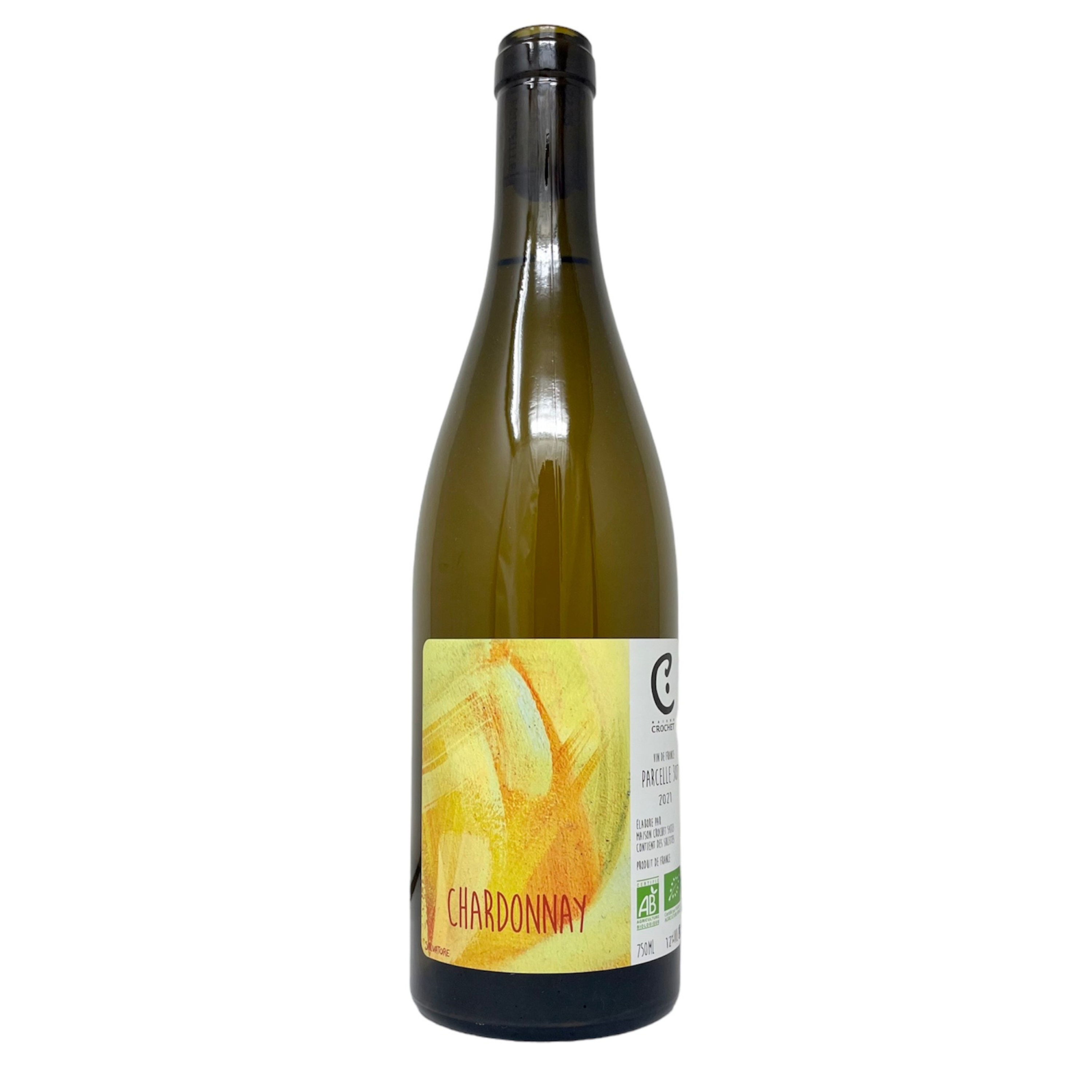 Wilfried Crochet, Chardonnay
DESCRIPTION
Aged 12 months in oak! Hazy & full of energy.
Grapes: Chardonnay
Place: Lorraine, France (between Alsace and Champagne)
ABV: 11.0%
Colour: White
Vintage: 2021
PRODUCER PROFILE
Located in Bulligny, a small village in Lorraine about 15 miles southwest of Nancy, Maison Crochet is a family winery running an organic-conversion vineyard of five hectares. In 1991, Lionel Crochet and Sandra Laval, accompanied by their three children, arrived in Lorraine as wine workers for two Champagne owners.
Five years later, they took over more than three hectares of the vines they were working on, and in 2000, they made their first cuvée. In 2004, they decided to withdraw from the AOC Côtes de Toul.
In 2016, their oldest child, Wilfried, took over the succession of the winery, having qualified in oenology from the Bordeaux Institute and carried out an internship at Paul Jaboulet Aîné. After spending some time working in Russia, Greece and Australia and five years in Champagne, Wilfried felt like coming home and now produces wines under the Vin de France category, which allows him more freedom. All the wines are made using low-intervention methods.
Wilfried Crochet, Chardonnay