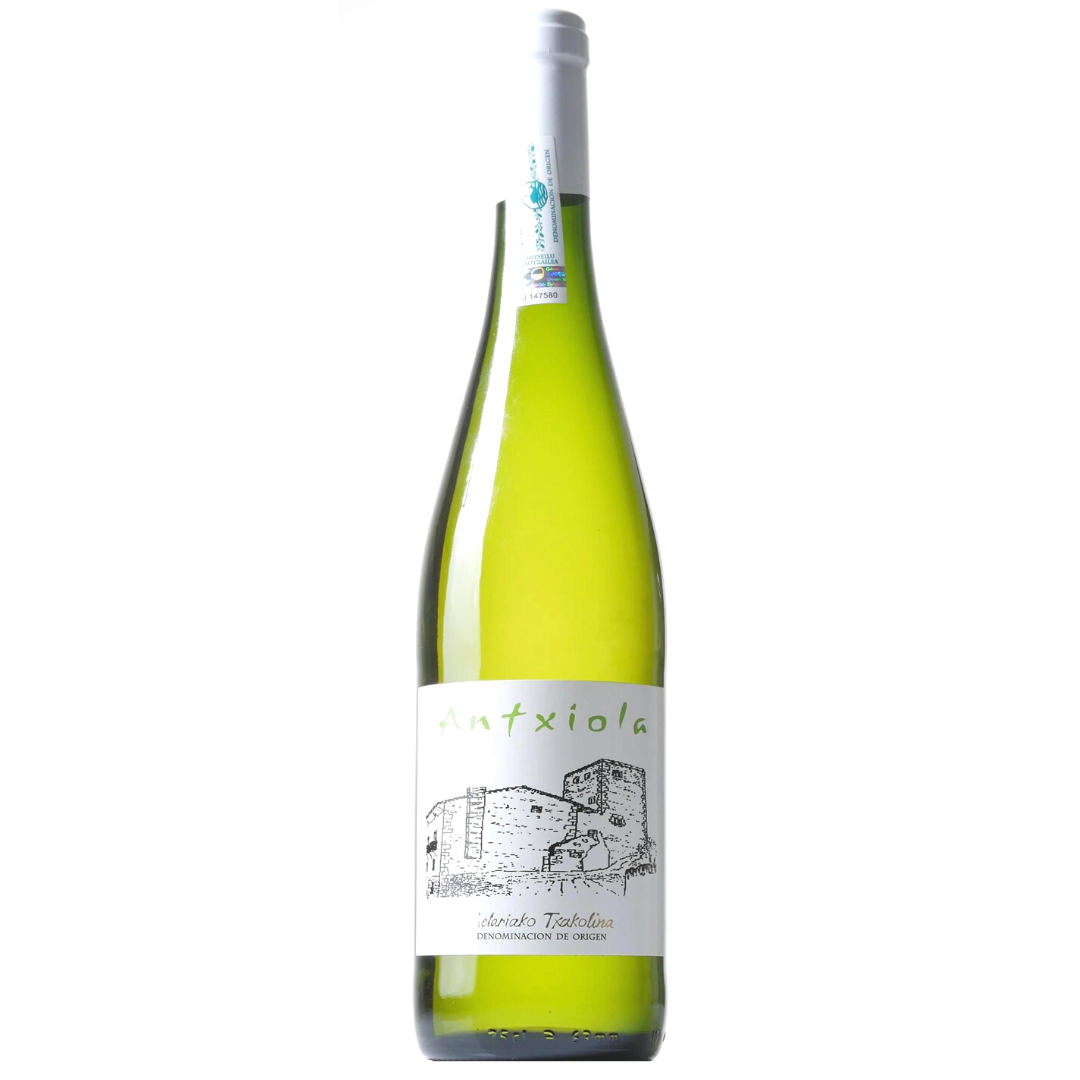 DESCRIPTION
Super citrusy Txakoli with a green apple zing and slight minerality.
Grapes: Hondarrabi Zuri
Place: Getariako Txakolina, Spain 
ABV: 11.0%
Colour: White
Vintage: 2021
PRODUCER PROFILE
The winery was founded in 1989, the same year that the DO of Getaria txakolina was founded. The Errasti family has been growing grapes and making wine from these vineyards for over 40 years working with the local varieties of Hondarrabi Zuri and Hondarrabi Beltza. The vineyards and winery are near the coast line among rolling hills at about 90 meters above sea level.